SERVICES
Construction



Conduct Preconstruction Conference
Organize and direct a preconstruction meeting with the contractors, consultants and Owner. Review project organization, lines of authority, project procedures and scope of work.

Maintain On-Site Staff
Maintain a field staff to administer the work of the construction contractors. Monitor the work for conformance with plans and specifications.

Prepare Detailed Construction Schedule
Develop a construction schedule outlining start and finish dates for procurement and construction activities. Establish major milestones for each segment of the work.

Monitor Progress of the Work
Review contractors construction schedules. Observe construction progress and report deviations from the schedule that will jeopardize job progress. Work with contractors to develop recovery plans.

Control Construction Quality
Review capabilities of proposed subcontractors and evaluate their suitability. Evaluate proposed procedures and equipment prior to use. Observe work in progress and report defects and deficiencies.

Maintain Jobsite Records
Maintain a current record of contracts, drawings and specifications. Inventory handbooks, technical standards and operating manuals. Log shop drawings and samples. Files to be retained include correspondence, directives and meeting minutes.

Process Pay Requests
Develop and implement a procedure for the review and processing of contractor applications for payment. Review contractor's schedule of values as one method in processing payments.

Recommend Changes in the Work
Make recommendations for changes in the work that are dictated by field conditions or will save time, money or improve quality.

Maintain Project Accounting System
Maintain an accurate, up-to-date construction cost accounting system. Include costs of contracts, direct purchased materials and other appropriate items. Make revisions to incorporate approved changes as they occur.

Process and Evaluate Change Orders
Develop and implement a system for the preparation, review and processing of change orders. Estimate the cost of all change orders and negotiate them with the contractors on behalf of the Owner.

Coordinate Processing of Submittals
Monitor submittals and expedite approvals of shop drawings, samples and other submittals. Maintain logs and sets of documents.

Conduct Regular Job Meetings
Schedule and conduct regular meetings at the job site. Include Owner, contractor representatives and appropriate consultants. Discuss job progress. Track and record decisions.

Prepare Field Reports
Maintain daily job site reports. Record weather, numbers of workmen, equipment in use, general activities and special occurrences. Prepare monthly status reports that record the progress of the work and comment on quality, cost and schedule issues.

Monitor Safety Program
Review the safety programs developed by each of the contractors. Make recommendations and monitor the adherence to such programs.

Arrange for the Photographic Record of the Project
If required, arrange for sequenced video coverage or monthly photographs of the work in progress.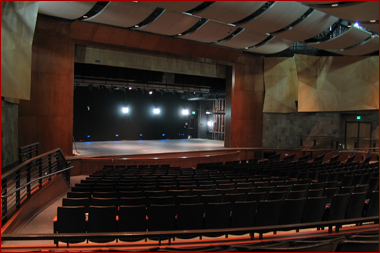 PSU's Lincoln Hall: Ready for Close-Up
An open house welcomed the public back to one of the oldest buildings on the urban campus. read more
PSU's Lincoln Hall: LEED Reach Goes Beyond Gold
The project was originally designed to achieve LEED gold certification, but when the university calculated efficiency, it discovered that the building was near the platinum level. read more
John Henri featured in Portland Business Journal.
After leaving Bechtel, Henri had planned to find some other work in Portland until his kids were out of school. But along the way he started doing some consulting, and just six months later, Henri had 10 people working for him - and J.J. Henri Co., Inc. was born. read more

A small investment in new windows is paying big dividends as Portland State University overhauls its oldest and arguable most beloved building, Lincoln Hall. read full article
Upgrades ahead for Milwaukie-area schools
Eight schools in North Clackamas School District were remodeled during the summer of 2009. read more